LINKS
Please visit the following links and sponsors. Without them, none of this would be possible.
---

Check out what Tuffy has to offer for 2013!
I will be running the Tuffy 2100 SC and welcome any and all questions you may have about Tuffy Boats.
---


High-Performance Marine Electronics
Simply the best electronics on the market today.
---


The Ultimate in Towing Protection. Keep rocks and other debris off your boat and trailer. Simply the best when it comes to boat/trailer protection while towing!!!
---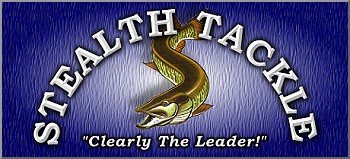 The very best musky leaders on the market. Available in both flouro and solid wire. Also maker of the "Hulcano Sucker Harness" that I developed with the help of Steath Tackle. Stealth leaders are made with the best hardware and components available. I wouldn't trust my next trophy with any other leader. They simply are the best.
---


Get involved in local musky action! A great organization to belong to for beginners or seasoned veterans.
---

Home to some of the most dependable trolling motors on the market today. I go with the 24 volt, 60 inch Shaft 80 Pound Terrova
---


Full of musky information! Too much to even list!
---
Diamond Ghost Fish Charters on Lake Michigan

I have known Capt. Tony for several years and he is the premier Charter Captian when searching out Lake Michigan Perch and Salmon! His pictures don't lie! As a full time charter captian, you can be sure that Tony will put you on this fish time and time again!!
---


Spectron Green is the overwhelming favorite with musky hunters, steelheader and anglers who need a line with a low-sheen, practically invisible finish. Our proprietary braid design gives you all properties of Super Braid with the added advantage of less break-offs on the cast!

---


North America's Musky Authority Mike Hulbert writes for this magazine, as well as post helpful hints on their message boards. Check it out today!
---

The leader and number one manufacturer of outboards! Check out what Mercury has to offer!!
---
AMERICAN HARD WOOD LURES
These lures have become a quick favorite of mine. First tried out on the big waters of Minnesota, these lures have quickly found a spot for Hoosier muskies as well. Extremely well build, you won't find a topwater with higher quality.
---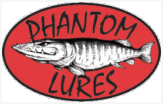 Since 1996, Phantom Lures has built a strong and loyal reputation in the muskie fishing industry by making excellent, custom, quality baits that are used by first time fishermen, guides and tournament anglers. Our tournament-winning baits produce actions that put trophy fish on your line, leaving you with great pictures and lifelong memories. These fish have boated many large Indiana Muskies!!!
---


Check out these must have baits such as the: Bulldawg, Shallow Invader, Deep Invader, The TWIN FIN and new topwater lures for 2005 These lures simply catch big fish! I wouldn't be on the water with my line up of Musky Innovations lures!
---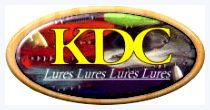 KDC LURES: KDC Lures is on the cutting edge of new ideas and experiment with colors and new tying mediums to offer custom and unique tails. Truely gorgeous bucktails and in line spinners.
---


This is the home of MEPPS, the world's #1 Lure
---


Message boards, fishing reports, swap boards, ask the pro's, etc.... The information goes on and on!
---


Home of the Power Catch nets which feature heavy duty construction and the tangle-free knotless, treated bags that are a must for all serious musky fisherman!
---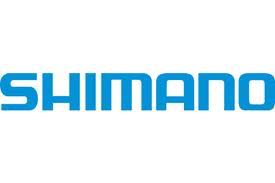 The Calcutta 400 TE and the 400 TE LJV are simply the most powerful and durible reels I have ever used! You won't be disappointed!
---


Bikini Bait Company: Home of the awesome Beer Belly Gliders and the Turmoil. These two glide baits are easy to work, built like tanks and best of all... they simply catch fish!
---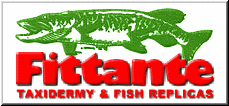 Simply the BEST musky replicas in the business. Joe's attention to detail is second to none.
---

A great way to pass the winter months! Check out this site for what channels and times! Jim and I fish together every year so don't miss out on watching some musky action around the mid-west and Canada!