Experience Indiana and Minnesota
Musky Fishing at its Best!
Call Now to Book Your Next Trophy Musky Hunt
419-553-6570
Indiana in the Spring and Fall, Northern Minnesota during the Summer
WELCOME!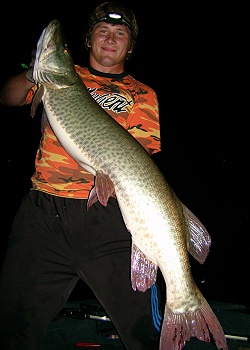 My name is Mike Hulbert and welcome to my website. I have been musky fishing for 18 years and my addiction has taken me to places all over the country in search of this fierce beast! Whether I am fishing my home waters in Indiana or tackling the mighty musky up in Northern Minnesota, you can be sure I will be on the water some place!
Indiana fishing is like no other musky fishing I have experienced. I have been all around North America in pursuit of these fish, and I have yet to find a place that equals what I have become accustomed to here in Indiana. With the great stocking program the Indiana DNR sets fourth, Indiana offers a diverse fishery with some of the hottest action I have ever witnessed! From the time the lake opens up in early March through ice up late in the year, the musky action is second to none.
With the diverse fisheries such as Webster, Tippy and the Barbee Chain, Indiana offers both action and the opportunity to land a monster. Indiana fishing is simply awesome!
During the summer months of July, August and September, when water temperatures get to hot to chase Hoosier Muskies, I travel up north to the Bemidji, Minnesota area. These smaller bodies of water which range from 1,000 to 6,000 acres are off the beaten path and really produce some true trophies during the months of late June, July, August and early September!
This is definately a trip worth making. If you are searching for a true brute, your personal best or want to try out Minnesota's amazing musky fishery, this is the time and place to do it.
Spending a day with me on the water will be a unique experience. Whether you are in search of your first musky or a fish of a lifetime I will provide you with a full day of information, proven techniques and proper release methods. I will explain the when, where, why and how while searching for this elusive beast. It is my personal goal to provide each client a trip they will never forget!
Thanks for taking the time to visit my website; don't forget to check out the RECENT CATCHES and the FISHING REPORTS & TIPS. Come back often as pictures and fishing reports will be updated often. I look forward to hearing from you and I'll see you on the water.
Put 'em back!
Mike Hulbert
---
NEWS AND ANNOUNCEMENTS: 2012 IN NORTHERN MINNESOTA

Join Mike Hulbert on a summer trophy hunt that you will never forget. During the summer months Mike travels up north to the Bemidji, MN area in search of MONSTER MUSKIES. I will be up in Minnesota July, August and early September. These months have proven to be a big fish time for Mike and his guest. This is a trip definately worth making. Gorgeous scenery, smaller Minnesota lakes, and huge muskies.....It doesn't get any better than that! Call or e-mail Mike to discuss your 2012 Minnesota Musky Hunt!
Mike can be reached at: (419) 553-6570 or through his e-mail which is: info@mikehulbert.com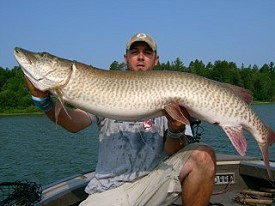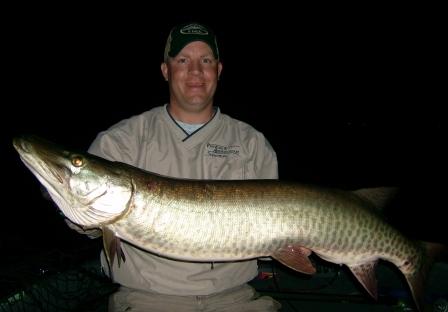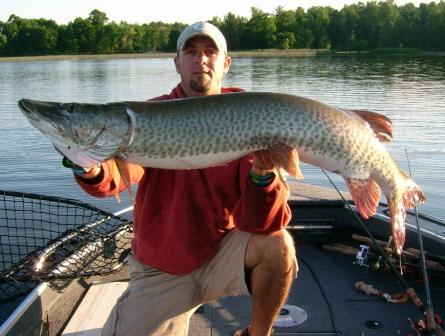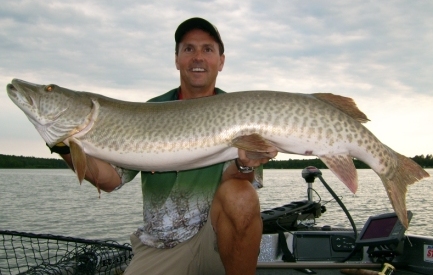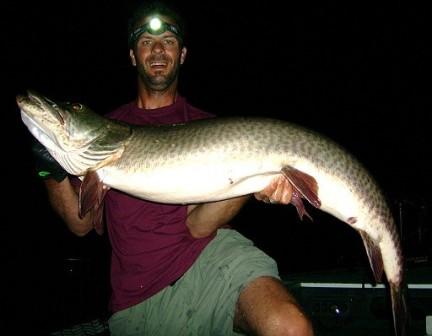 MONSTER MUSKIES MONSTER MUSKIES MONSTER MUSKIES
---
100% CATCH and RELEASE
THE FUTURE OF OUR SPORT DEPENDS ON IT!
---
A HUGE THANKS TO MY SPONSERS, WITHOUT THEM NONE OF THIS WOULD BE POSSIBLE!